Custom Website Design & Development in Chattanooga
Looking to build a custom website, tailor-made for your business? You're in the right place!
From large websites needing custom designs and clean code, to smaller sites or landing pages aimed at ad conversions– we do it all! Our in-house team of designers and developers ensures your digital presentation comes across as strategically as it does creatively, all with your front-end and back-end functionality needs accounted for!
We're proud to share that Riverworks is committed to meeting business where they are, while presenting solutions to help them grow!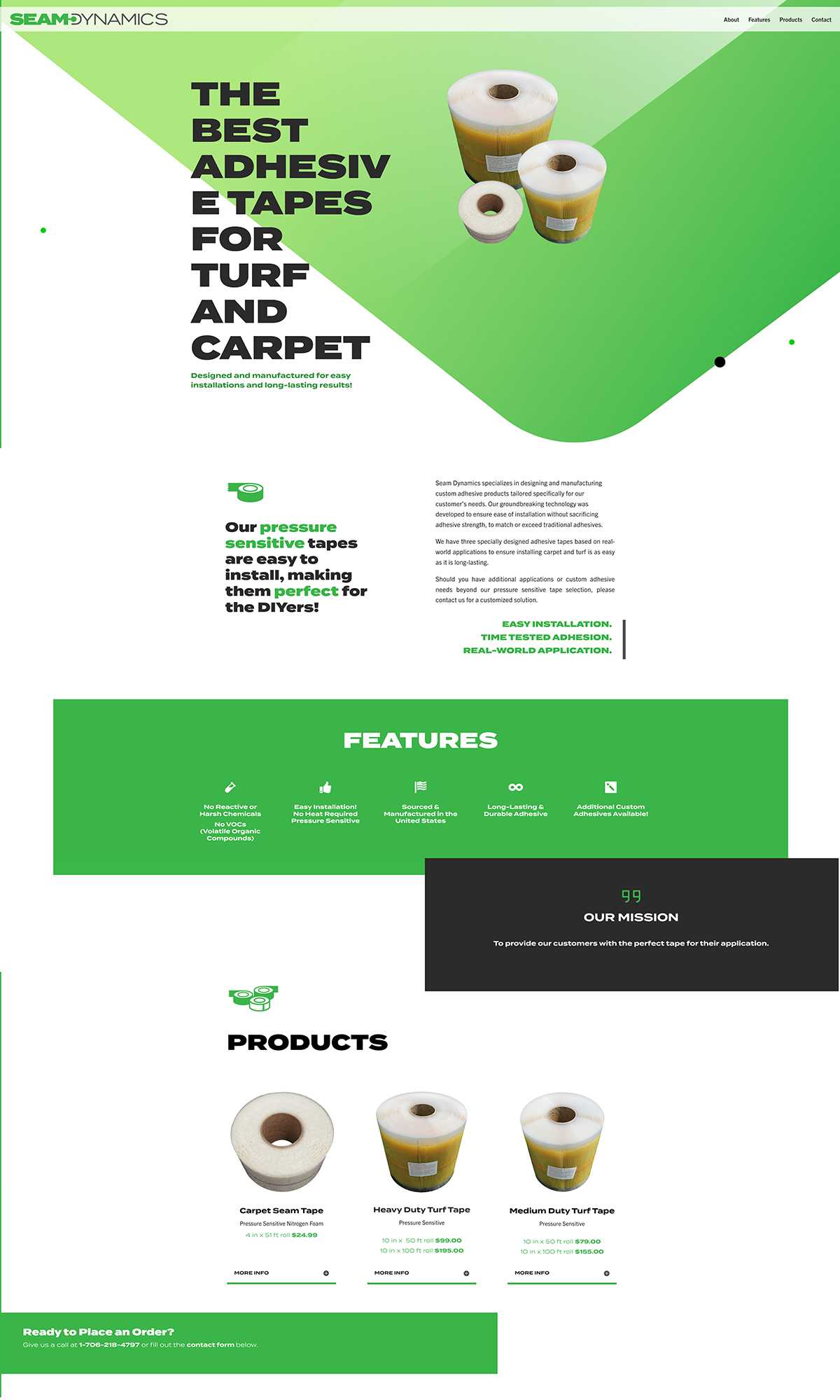 Our full-service marketing agency offers clients the best of both worlds: new technologies and top-quality resources, with a customized approach specific to YOU!
Riverworks' capabilities include more familiar website deployments like WordPress or Wix, as well as lesser known Content Management Systems (CMS) such as October and Gatsby offering faster speeds, cleaner codes, and advanced custom development opportunities. We're also well versed in e-commerce solutions, from a full Shopify website design and build, to onsite shopping cart plugin or payment processors.
Our platform recommendations will be based on your needs and the scope of your project.
Your Custom Website Includes
In-House Design & Web Development– Every website is designed in-house, giving you full access to the creative minds charged with bringing your vision to life.
Responsive Display– Every Riverworks website is built to be screen-size responsive, and optimized for mobile phones. That's standard, with no additional cost.
Back-end Access– Our sites are built using Content Management Systems (CMS) like WordPress so, with a little bit of training, you and your team can make website updates yourselves if you choose to do so.
No Funny Business– Once the site is completed, you have full ownership. There will be no subscriptions or ongoing fees.
Online Security– Your website will be secure if you choose to host with us. Secure Socket Layer (SSL), a global standard security measure, comes standard on every RWM site.
Our Process
Riverworks Marketing has a refined website design & development process that includes client collaboration and starts with a complete understanding of your business to ensure the website supports your goals. We'll give you the roadmap on Day 01 so you know exactly what to expect. Your project manager serves as your point-of-contact, making certain expectations come to fruition with flawless communication.
Who We Are
Our marketing company was founded in 2006 and is one of Chattanooga's original digital agencies. While we may have started as a design agency, we're proud to share that we organically transitioned to a full-service marketing agency through meeting the needs of our customers, and have served more than 650 clients across the United States and beyond.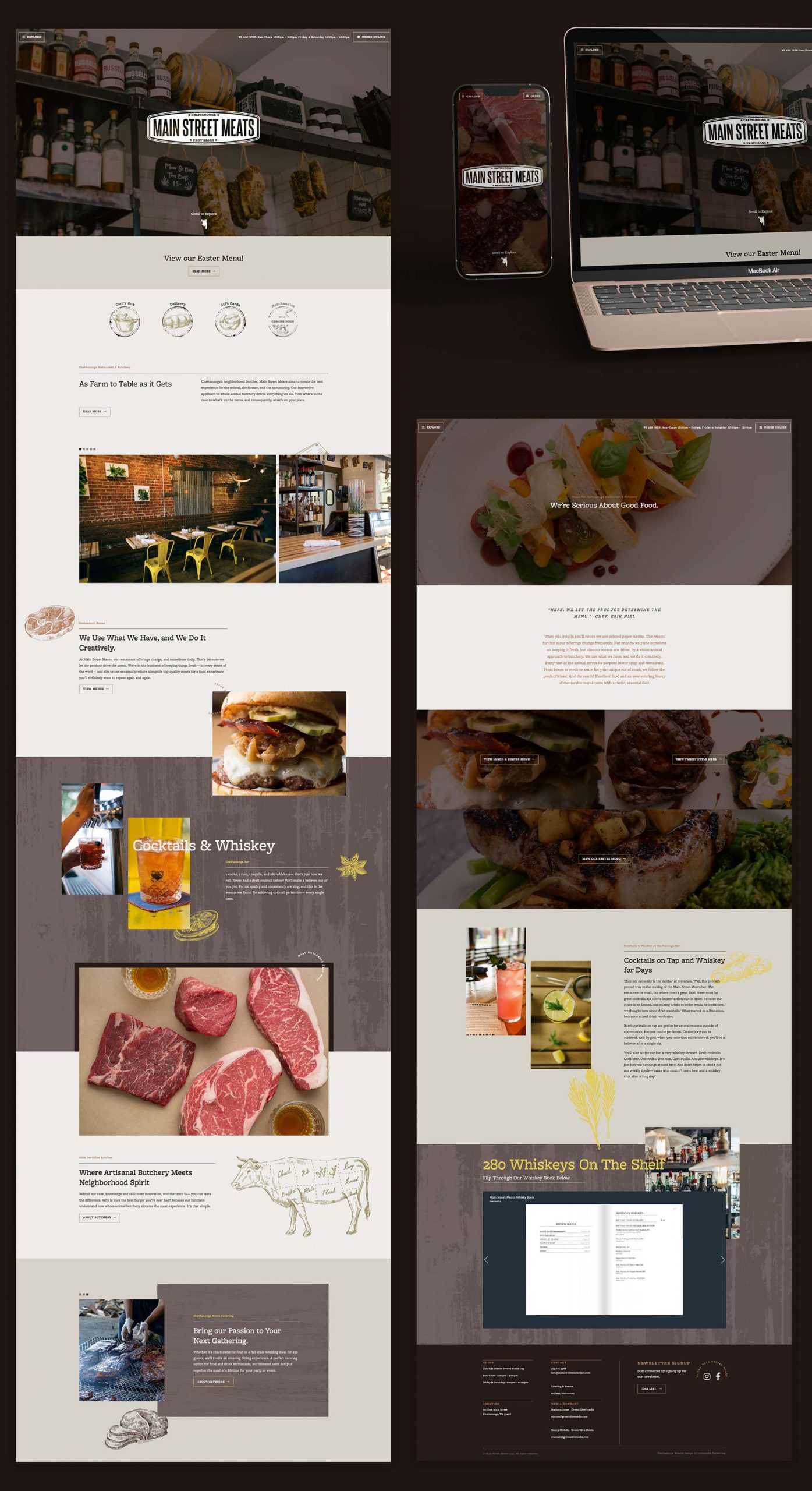 Beyond Custom Website Design in Chattanooga
Riverworks Marketing Services
When you work with a marketing company with an in-house team — you get the advantage of consistency across each project and individual strategy.

We work with many of our website clients to provide supportive marketing services including Google Ads, Advanced SEO, Social Media, Newsletters, Blog creation and optimization, Print collateral that leverages the content and imagery created during the project and other specialty services unique to your business. We would be happy to discuss these with you and provide a custom proposal for your specific needs.

The Riverworks Difference

Our in-house team of Chattanooga based graphic designers, web developers, copywriters, SEO specialists, photographers, and account managers all work in tandem to ensure your vision and goals come to life utilizing the latest technologies with cohesive branding and strategic implementation, no matter your budget.

From custom website design to landing pages targeted at digital ad conversions, we are proud to offer a slew of offers to ensure your businesses digital presence archives your goals while projecting consistent and attractive branding to your target demographic.

Ready to get started? Call us today or fill out a form below!
Additional Website Opportunities
Compliance: Privacy Policies, Cookie Consent and Term & Conditions – We offer an embedded compliance solution that will cover custom created, legally vetted, and automatically maintained privacy policy and cookies consent integrations through a partnership with Termly, a 3rd party data privacy solution provider to ensure you're covered when it comes to regulatory laws such as the General Data Protection Rights (GDRP) and California Consumer Protection Act (CCPA) both now and in the future.

Accessibility: Web  Accessibility Solution  for WCAG & ADA Compliance – Through an easy widget interface, users can personally adjust your website's design and UI to their individual needs or disability without affecting other site visitors, offering inclusivity for everyone and legislative compliance for your website through interface adjustments to things like content, color and display, and navigation.

Website Hosting: Daily Backups, SSL Certificate, and High-Security Servers – Hosting your website with Riverworks means we're able to support any routine maintenance or hosting questions easily and efficiently, by having all the access needed under one roof! And while we love being able to tackle any issues that arise seamlessly, we're happy to offer state-of-the-art web hosting to our website clients so they only have one point-of-contact for all things "website".
Are you ready?

Ready to talk about custom website design in Chattanooga, or have questions pertaining to online compliance, website accessibility, or our hosting services?