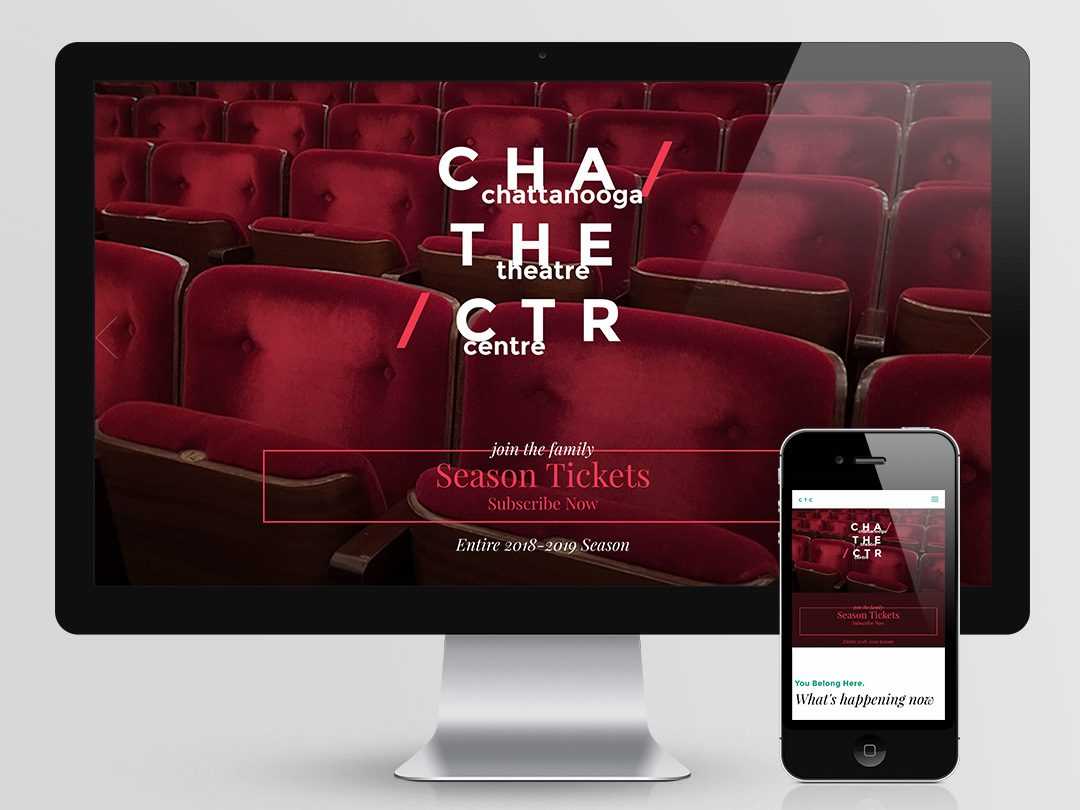 Website Design
Chattanooga Theatre Centre Website
Founded in 1923 as the Little Theatre of Chattanooga, the Chattanooga Theatre Centre is one of the oldest, largest, and busiest community theatres in the country.
The Chattanooga Theatre Centre is a unique organization that offers a wide range of theatrical experiences through its productions and programs in order to enrich the development of our community. From educational theatre programming such as school-day matinees and student classes to performances for all ages, like musicals, comedies, and dramas, Chattanooga Theatre Centre caters to those looking to explore the world of theatre.
Beyond the mainstage shows, their community outreach brings theatre opportunities directly into local schools to provide underprivileged students with unique learning experiences. By offering these diverse theatrical experiences, they are aiming to bring culture and creativity into our city at every level.
---