Proud to Be Among the Top Web Design Companies Near Chattanooga
Our web design process at Riverworks creates a unique and personalized website that reflects the brand, vision, and values of your business. By having a website designed, you are offered greater flexibility and control over its appearance, functionality, and user experience. Be sure to look over our past successes and learn more about how you can benefit from working with one of the web design companies near Chattanooga.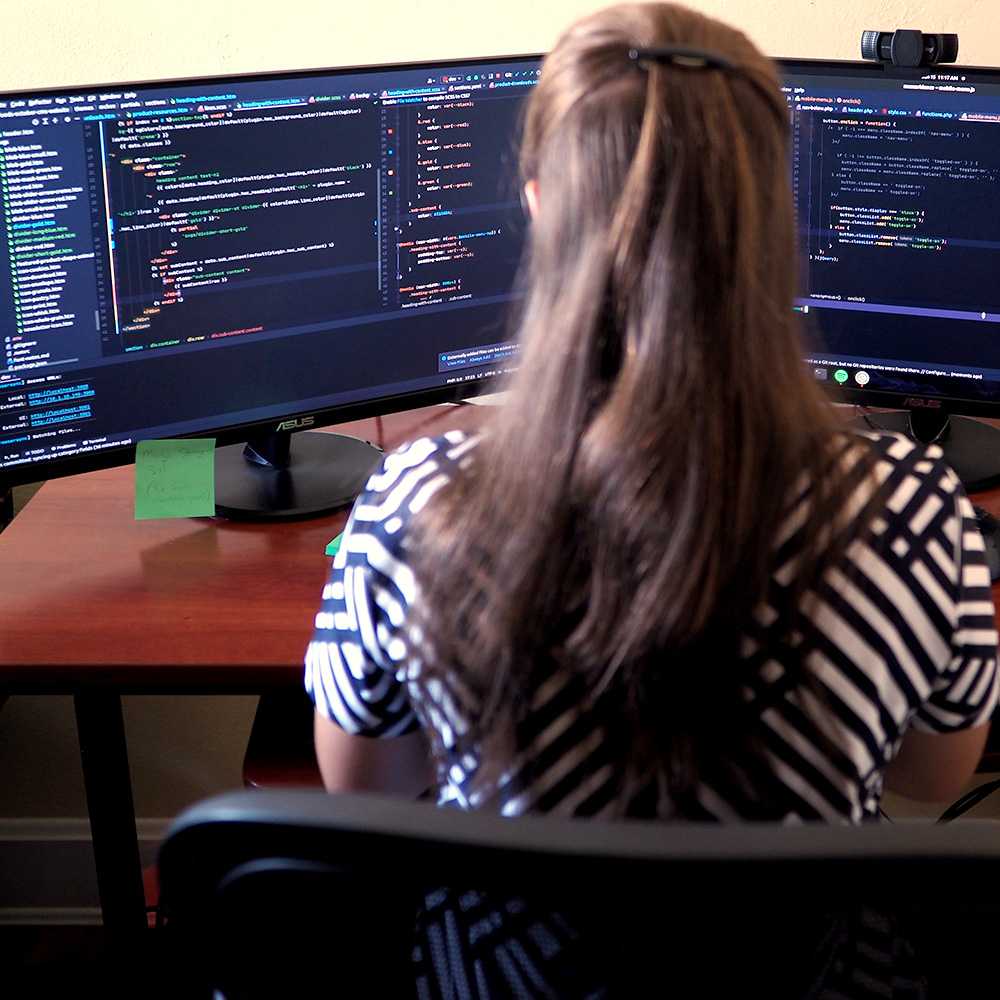 How do we create a website that is wholly "you?"
During our initial consultation, we learn about who you are and what online success looks like for your business. We identify the scope and buildup for each website, along with determining which services you might need help with, be it copywriting, photography, or search engine optimization (SEO).
We work closely with you to design a website that not only looks great but is also tailored to your specific business. We will never charge you for or build anything you don't need. Our quote will also be crafted according to your budget and, once accepted, we will immediately begin work on your new online home.
Our meticulous website design process consistently delivers quality results.
Discovery
Before we begin any work, we ensure that we understand your goals, brand identity, target audience, and requirements for your website. This stage may involve brainstorming sessions and market research.
Design
This stage involves creating the visual design of the website, including the layout, color scheme, typography, and imagery. The web design may be created using wireframes, mockups, and prototypes that will, of course, be reviewed and approved by you.
Development
Once approved, the mockup is transferred from design to development and our website developers convert the design into a functional website using programming languages such as CSS, JavaScript, and HTML, CSS. This stage may also involve integrating custom features and functionalities into the website.
Testing
As the name suggests, our developers and account managers test the website for usability, functionality, and performance issues, debugging any issues that arise
Launch
The moment you've been waiting for! The website is finally deployed to a live server and made available to the public. At this final stage, our developers will configure the website's hosting, domain, and security settings.
What sets Riverworks Marketing apart as one of the web design companies near Chattanooga?
At Riverworks, you'll receive full access to a dedicated team to craft your website all under your ownership. This includes mobile responsiveness and screen sizing built in as a standard. Once the site is up, we also offer website hosting and maintenance to ensure our clients' websites are always up-to-date and running smoothly.
Hosting with us also means that your website is secure. We understand that your website data is valuable, and that's why our hosting packages come with state-of-the-art security measures as well as daily backups. Security is our top priority, so we include a Secure Socket Layer for every client (a global standard that safeguards web data transmissions).
Our web developers and designers employ first-rate tools to create first-class results.
We have collected a set of tools at Riverworks Marketing with the intention of streamlining workflows for our developers and delivering high-quality digital experiences for businesses. Some of the web design software that could bring your vision to life include:
Content Management Systems
Content Management Systems are web development software platforms that allow developers to create, easily edit, and manage websites without having to write code from scratch. CMS platforms provide templates, themes, and plugins that allow developers to create custom websites quickly and easily. We frequently utilize the October and WordPress CMS platforms for businesses.
Integrated Development Environments (IDE)
Integrated Development Environments are software programs that provide developers with a comprehensive set of tools for coding, debugging, and testing web applications. IDEs typically include code editors, compilers, debuggers, and other tools that streamline the web development process. Our web developers at Riverworks list PHP Storm and VS Code among their favorites.
Front-End Web Frameworks
A front-end web framework is a collection of pre-designed and pre-coded HTML, CSS, and JavaScript files that help developers and designers create modern and responsive websites and web applications quickly and efficiently. Front-end frameworks provide a solid foundation of code that can be easily customized to suit the unique needs of a project. Our web development team frequently uses Bootstrap and Tailwind.
JavaScript Runtime Environments and Package Managers
JavaScript runtime environments, such as Node.js, allow JavaScript to be executed on a server, allowing our developers to use JavaScript for both front-end and back-end development. Package managers, like NPM, then give our developers the ability to use open source packages and code.
React Frameworks
React frameworks can provide a range of benefits in web development, such as improved code organization, performance optimizations, and a more intuitive developer experience. Some popular React frameworks our team use include Next.js and Gatsby
CSS Preprocessors
CSS (Cascading Style Sheets) is used to add styling and layout to HTML content. CSS preprocessors are software programs that allow developers to write, edit, and format CSS code. PostCSS and Sass are two examples of CSS editors we use at Riverworks.
Graphic Design Software
Graphic Design software is used to create graphics, illustrations, and other visual elements for web development projects. Graphic Design software is essential for creating custom logos, banners, and other branding materials. Learn more about the software the design team uses here.
Out of all the web design companies near Chattanooga, choose Riverworks.
By investing in website design, businesses can improve their online visibility, user engagement, and brand recognition. Our experienced and skilled web developers are successful when you are. When your business achieves its online goals, we know we have done our due diligence.
Our web designers also understand that every element on a website can impact a user's experience. From the color scheme and typography to the placement of buttons and menus, they design every element with you in mind. A website is not just a digital brochure, but a platform to engage visitors and convert them into customers. So, whether you are looking for a new website or need to redesign an existing site, we at Riverworks Marketing would be happy to show you what makes us one of the best web design companies near Chattanooga.